Department of Business Administration
An institution steeped in history, National Taipei University began as Taiwan Provincial College of Public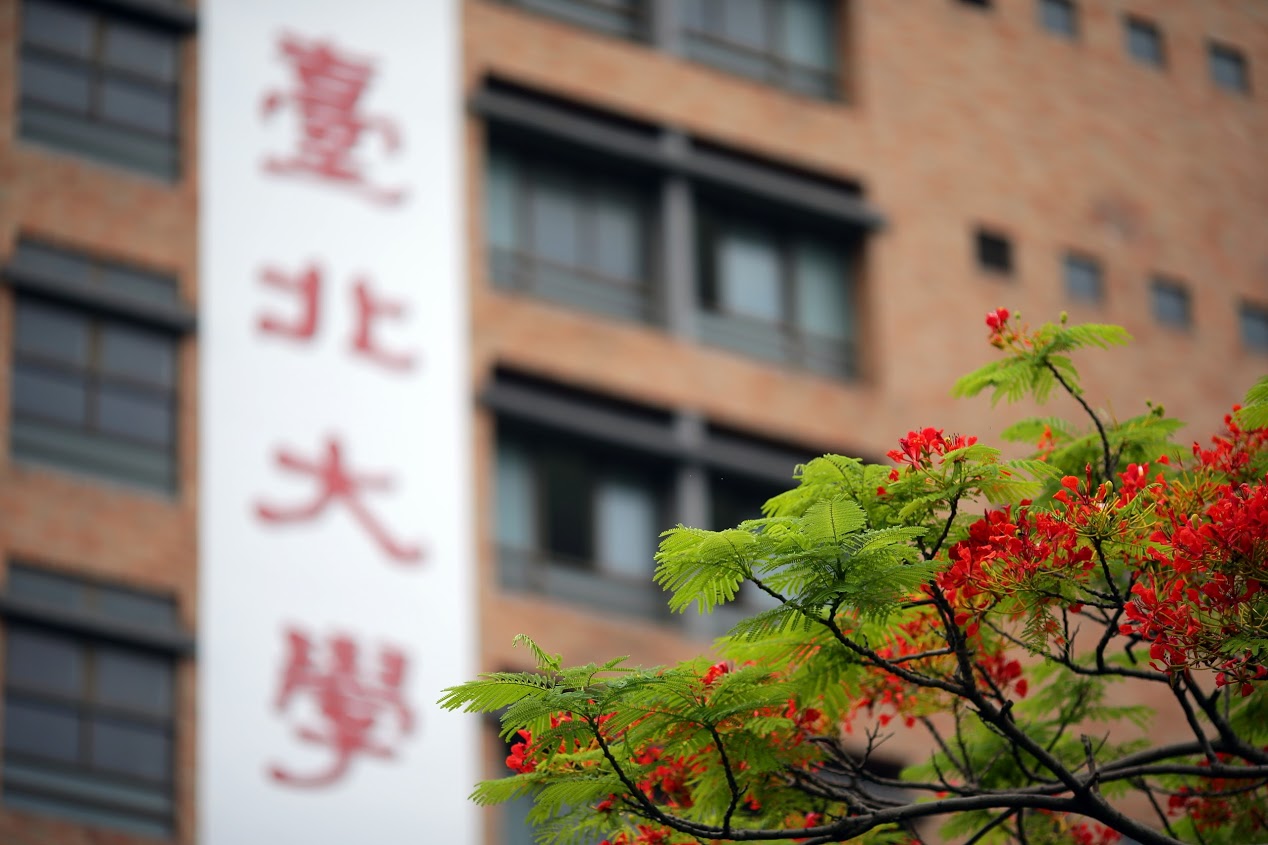 Administration in 1949 to educate and train the country's business and legal elite. The Department of Business Administration (hereafter, DBA) is the founding member of the University which can be traced back as early as 1949 in the era of Junior College of Administration. After several different stages of restructuring and expansion, now the DBA is the largest department in NTPU in terms of student and faculty numbers with more than one thousand students and 73 full-time and part-time faculty members in almost all disciplines of business. As an institution that values quality teaching, our teachers are experienced and well qualified academics. Having provided high quality undergraduate and graduate education to Taiwanese young people for almost 60 years, the DBA has also offered extension educational programs for executives at the Taipei campus since 1999.
By capitalizing on the unique geographic position of Taiwan, the DBA strives for globalization and localization of our research aims to integrate the best management knowledge of the East and the West in combination with pioneering practices of local enterprises to produce contributive works that are beneficial to the business and educational communities. The DBA is also committed to educating the best business graduates and researchers in global perspectives who have received solid training in both social science and business management, and also possess a broad knowledge of the business environment and practices. In doing so, the DBA encourages faculty members to participate in the English Taught Program (ETP) and is thus recognized as one of the pioneer departments in NTPU with more than 30 courses taught in English.
The demand for business major students either in the undergraduate or graduate program is always high and the career-focused degree in business administration at NTPU designed to help students compete for the jobs of today and tomorrow by building a comprehensive base of knowledge. The job market for our alumni is very promising with abundant opportunities in government, industry, business, academia, and other research organizations. The DBA will help students prepare for a variety of positions in for-profit, non-profit, and public-sector organizations.
In a rapidly changing economy, new opportunities arise every day for those individuals with specific business administration knowledge and skills. Our curriculum provides study based on theoretical and practical development in the following domains: General Management, Marketing Management, Organization and Strategy, Financial Management, and Information and Operation Management. The objective of our curriculum planning is to modernize our teaching; therefore, the following are our main focus: strengthening the training of basic and professional knowledge, enhancing skills in language expression, training abilities of decision analysis and emphasizing on international and informational modern business education.
【Degree offered】
Bachelor of Business Administration
In a rapidly changing economy, new opportunities arise every day for those individuals with specific business administration knowledge and skills. A bachelor's degree in Business Administration can help young students obtain those particular abilities and master the latest methods. The 4-year curriculum is based on theoretical and practical development in the following domains: General Management, Marketing Management, Organization and Strategy, Financial Management, and Information and Operation Management. The objective of our curriculum planning is to modernize our teaching; therefore, the following are our main focus: strengthening the training of basic and professional knowledge, enhancing skills in language expression, training abilities of decision analysis, and emphasizing on international and information modern business education. BBA students will have the opportunity to develop one or several areas of expertise and to pursue intellectual and professional passions through electives.

Master of Business Administration
This intensive 2-year curriculum gives you a foundation in fundamental practices of business including finance, accounting, marketing, economics, leadership, strategy, business ethics, and broad management skills essential to succeed in any career. The MBA at NTPU is designed to develop broad managerial competence to enable graduates to cope with a wide variety of business situations appropriate to their diverse backgrounds. All MBA students have to take five basic (non-credited) course: Economics, Accounting, Management, Managerial Statistics, and Introduction to Computer Science and complete at least 44 credits (excluding 6 credits of thesis writing) to graduate.

Executive Master of Business Administration
Our EMBA program was initiated in 1999, recruiting executives from business and government institutions. The EMBA program is aimed at sharing and discussing practical business issues and academic research among faculties and executive students. By offering the best faculties and learning environments, we ensure that we offer our EMBA students the best on-job training programs. In addition to the basic management courses of business schools, the curriculum of the EMBA program offers students a complete course option, including International Investment, International Business Regulations, and the International Financing to provide a more heuristic and global prospective.

Doctor of Philosophy in Business Administration
The doctoral program was rolled out in 1993 recruiting academically excellent graduate students from domestic or international schools and outstanding executives from business to serve in the academic or government institutions of the future. Thus, the diversified resources of recruitment allow us to have students serving in academic fields, business, and government institutions. Students are required to pass qualification after completing taken courses and have academic articles published on indexed journals in order to get the degree.

Link to website
Department of Finance and Cooperative Management

The Department of Finance and Cooperative Management has long history of providing students with the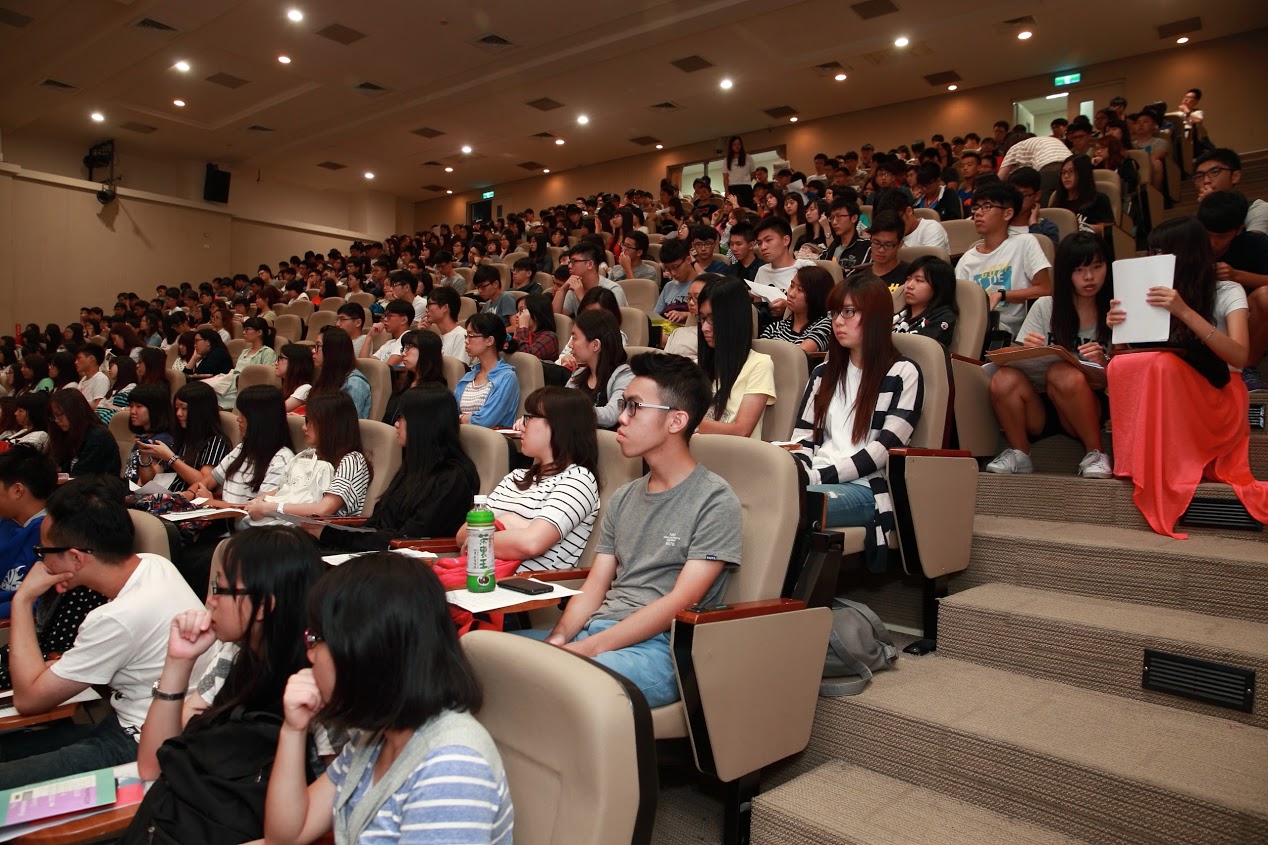 highest standard of education. For the past five years our Department has been the top choice of study for new students joining National Taipei University and we recruit students from the top 4.5 percentile of high school graduates. Therefore, we strive to train our students professionally and provide a wide choice of options regarding future career paths. Our goal is to develop our students' professional knowledge in finance, while also proving them with the personal moral values and characteristics that are in high demand by industries around the world.

The curriculum of the department is not only based on providing the needed financial theory for industries but also updating along with current developments in the financial world. Our faculty continuously innovates the curriculum for students by adjusting course material to better meet changes in technology and the world-wide financial sector. Our fluid curriculum also allows students to become more competitive in the global business environment by having the advantage of understanding developing trends and current financial practices. We also provide students with course material that imparts in-depth knowledge of financial products and the implementation of financial policies.

The department provides numerous opportunities for theory to be applied in the real world. We host multiple financial seminars and conferences with guest lecturers, both domestic and international. We also recruit part-time experts from industrial fields, allowing students to explore and to understand financial tools in both domestic and international industries. To achieve the best academic results for our students, we offer several different lecture styles including: seminars, business visits, and lectures hosted by industry experts. We are partners with many domestic and international financial institutions and leading accounting firms, which provides numerous opportunities for student internships.

Students in the Department of Finance and Cooperative Management learn core academic concepts related to finance, statistics, and economics. Furthermore, our department is the only Finance Department offering students the opportunity to study cooperative economics, which provides training in moral ethics and creates numerous opportunities to study non-profit organizations, social enterprises, financial ethics, and corporate social responsibility (CSR).

We continue to produce quality researchers, who have the expert analytical capabilities required for the critical fields of study in finance. We strive to train students who will excel as managers in profit-oriented enterprises, cooperatives, non-profit organizations, and social enterprises. Our focus on providing professional academic knowledge, corporate social responsibility, and real world experience allows our students to shorten the gap between academic theory and practical industry use thus broadening their potential future careers. Ultimately, our graduates help effectively improve domestic and international business efficiency.
Department Research Center/Lab:

Center for Corporate Social Responsibility
Center for Investor Protection
Finance and Banking Information Lab
Intern Partnership

Commercial Banks/Investment firms ANZ Bank/Pine Bridge Investment/ Schroders Investment E.SUN Commercial Bank/ HUA NAN Bank.
Securities: Concord Securities/ President Securities/ Horizon Securities
Accounting Firm KPMG
Insurance Companies Fubon Life Insurance
【Degree Offered】
Bachelor of Finance and Cooperative Management
The Bachelor Program of Finance and Cooperative Management requires 134 credit-hour to graduate. Emphasis is placed on the application, analysis and communication of finance, as well as, cooperative management. It prepares students for future careers or graduate work. Bachelor students have the opportunity to qualify for intern programs after their second year.
Master of Finance and Cooperative Management
The Master of Finance and Cooperative Management requires 42 credit-hours and 6 thesis-credit to graduate. The Program prepares graduates for careers in public, non-profit, and private financial institutions. The objective of the program is to help students develop and integrate strong theoretical, analytical, and communicative skills in their professions. All of our Master students have the opportunity to participate in the intern program offered by the Department.


Link to website
Department of Accountancy
The Department of Accountancy at National Taipei University is dedicated to maintaining a leadership position in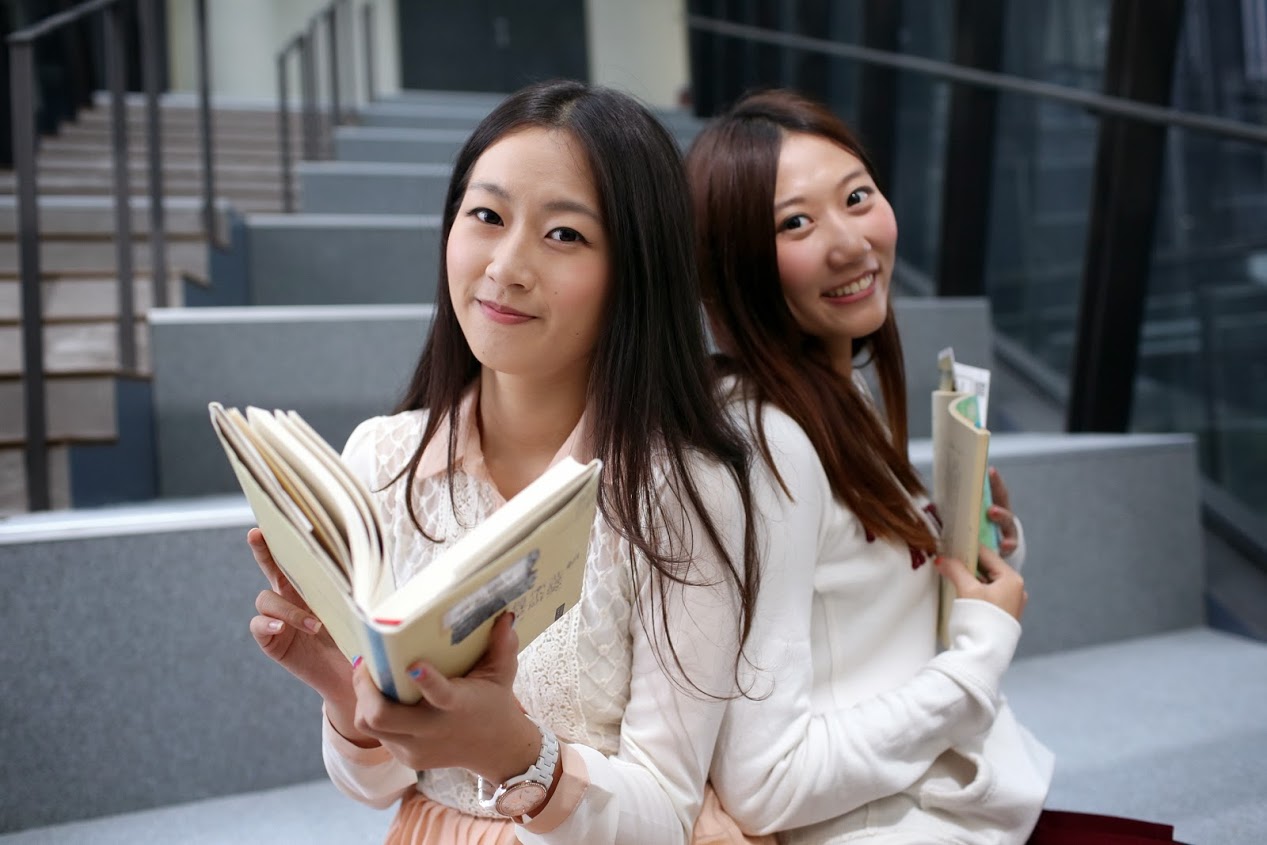 accounting education and research. With the Department's tradition of excellence in accounting education in Taiwan, our main goal is to surpass our domestic competitors and to develop an international focus in the era of globalization. To achieve this end, we actively pursue the following strategies to further enhance our reputation and competitiveness.

First, we continue to effectively initiate and organize domestic and international conference/seminars to address significant contemporary accounting related issues and take the lead in providing a platform for policy formulation for government and business enterprise. In addition, we have and continue to strive for substantial international exchange programs with prestigious foreign universities. Secondly, to maintain a high level of core competency within our department, we provide our faculty with various resources to create and disseminate knowledge through leading academic and professional journal and symposia. Finally, we strive to innovative and adopt new and emerging accounting principles. Not only do we closely monitor the most recent trends in accounting education, but we also develop the appropriate accounting programs tailored to different degree needs. Our curriculum planning integrates the prominent characteristics of distinguished international universities with today's dynamic and challenging business operating environment.

As we have been designated as a "key school" by international CPA firms and many listed companies, our graduates possess many advantages toward employment. For instance, the Big Four CPA firms: Deloitte Touche Tohmatsu, KPMG, PriceWaterhouseCoopers, and Ernst & Young. Have all held annual On-Campus Recruiting Programs for our undergraduate and graduate students.

As the Department has long developed and maintained close ties with the accounting and business communities, funding is available from a variety organizations outside the University to assist students in financing their studies. Many undergraduate students are also eligible for part-time administrative assistantships, subject to the needs of each department. For students interested in off-campus part-time internships, we have many employers who know what our students have to offer and send job descriptions to be posted on our departmental bulletin board. With this background our students gain valuable working knowledge through internship programs and part-time employment.

Faculty Specialties
Currently the Department has eighteen full-time professors as well as nearly twenty experienced adjunct professors from academia, business and government. Out accounting professors hold advanced degrees in accounting, taxation, and economics. They provide a supportive educational environment and interact closely with the students. Not only are they distinguished in knowledge creation, but also they excel in knowledge transmission. The classrooms are enriched with their experiences in academic research as well as services and consulting in business and government.
【Degree Offered】
Bachelor of Business Administration in Accountancy
The Bachelor of Business Administration in Accountancy (BBA) program emphasizes a 130 credit-hour undergraduate program. Emphasis is placed on preparation, analysis and assurance of financial reporting as well as planning and management of business enterprises. It also prepares students for future accountancy graduate work.

Master of Accountancy
The Master of Accountancy (MAcc) prepares graduates for careers in public, industry and government accounting. The objectives of the program include developing the sound theoretical, technical, and analytical skills necessary to succeed in the accounting profession. As students are also trained in research methods and attend seminars on various accounting theories, some graduates select to pursue the doctoral program.

Doctor of Philosophy in Accountancy
The Doctor of Philosophy (Ph.D.) in Accountancy program at National Taipei University trains researchers to investigate a variety of accounting issues. The Program emphasize a thorough understanding of the theoretical foundations and methodological approaches utilized by our doctoral students. Students are required to develop a command of research methods and philosophy of science in order to be capable of publishing high-quality research and of teaching at prestigious universities.

Executive Master of Accountancy
The Executive Master of Accountancy program endeavors to establish in each graduate a potential for career advancement into the highest levels of professional accounting and management. The Executive Master of Accountancy (EMA) degree requires students to have a minimum of 4 years of work experience. The program consists of thirty-four credit hours plus the completion of the master's thesis. The required courses are the same as the MAcc program.

Link to website
Department of Statistics
The Department of Statistics has been established for over 65 years. To fulfill the necessity of industries, we have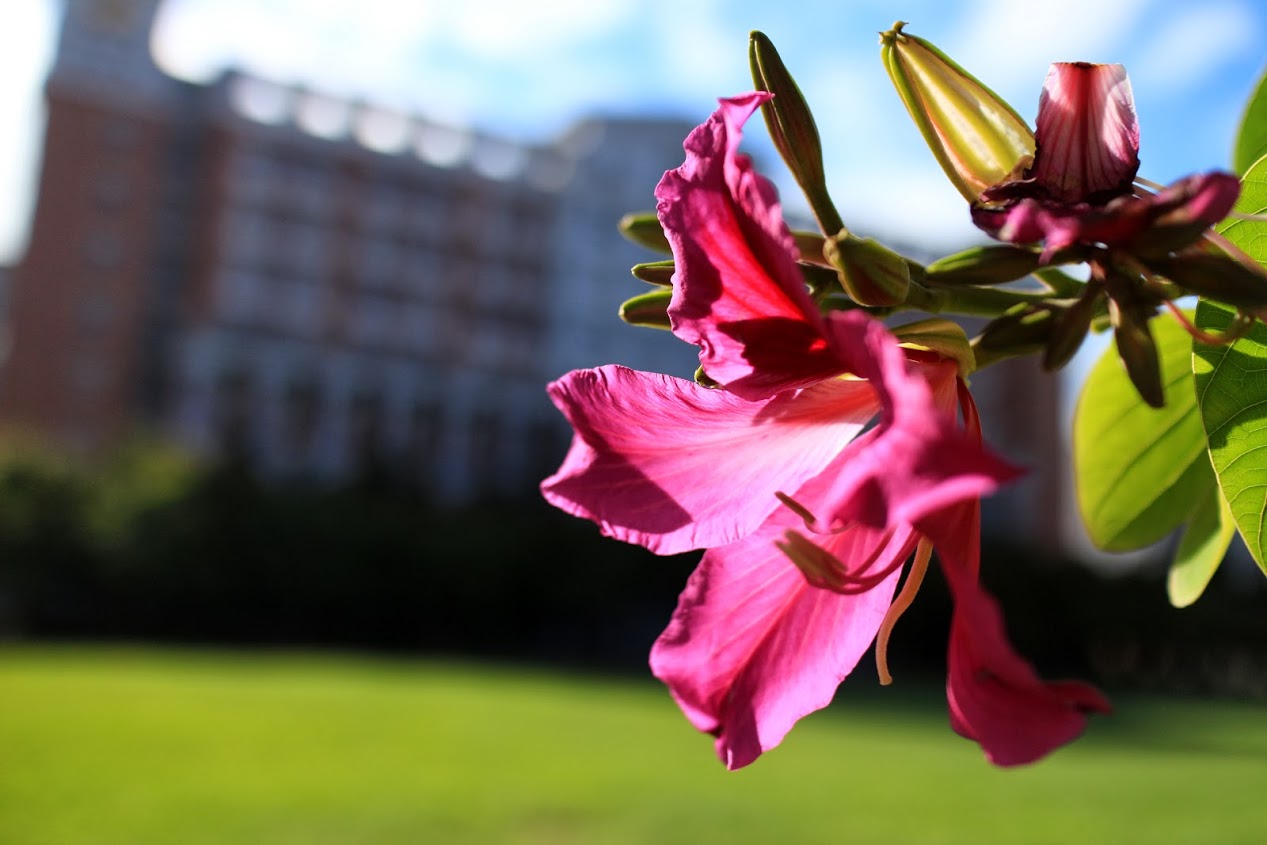 endeavored to recruit high quality faculties in order to have the most complete line-up of teachers in statistics. We have the largest number of faculty among all statistics departments nationwide, which includes 19 full-time and 25 part-time faculty. Our faculty not only has strong research capabilities but also has practical experiences and are enthusiastic about teaching. We focus on training students to have both mathematical statistics foundations and practical analytical skills including data analysis and data processing that are collocated with statistical software.

Our department includes Bachelor, Graduate and EMBA programs. There are currently 600 students enrolled in our department. Our department aims to cultivate students to become statistical professionals. Our course curricula is designed to train students to have capability in theoretical and practical perspectives. Besides the required courses that train conceptions of statistics, we design courses in several specialized domains to give students guidance in planning their course scheme to enhance their competition in the work place.

Our bachelor program is aimed to teach students not only to become excellent statistical professionals but also to possess interdisciplinary abilities. The course curricula equally emphasizes theoretical and practical aspects so that students have both professional statistical skills and moral principles. The curricula include elementary theoretical statistics and applied statistical courses which are necessary for data analysis and data aggregations. We map out four core specialized domains including statistical computing, business statistics, financial statistics and medical statistics to assist students arranging their course curricula. Besides professional training, the completion of a specialized final project is required for graduation, as to strengthen students' communication skills. In addition, to cope with the new coming big data era, a new specialized program"Non-degree Bachelor Program in Big Data and Data Mining" has been added to the curricula.

Our master program is aimed to train students to become excellent advanced statistical professionals and to possess interdisciplinary professional abilities. The course curricula equally emphasizes theoretical and practical aspects. The courses comprise four core domains; financial statistics, business statistics, medical statistics, advanced medical statistics, and a specialized financial engineering program.

Our EMBA program is aimed to cultivate statistical professionals and to provide interdisciplinary professional abilities. The course curricula equally emphasizes theoretical and practical aspects that increase the competition and performance for part-time graduate students in the work place. Two core domains, financial statistics and business statistics, are covered. Applied courses include real applications analyzed by Minitab, R, SAS, SPSS etc.

Our students have excellent quantitative, analytical and computational skills. Thus, our alumni are employed in diversified fields including biotechnology, publish health, marketing research, digital marketing, risk management, financial planning, information management, etc.
Link to website
Department of Leisure and Sports Management
Established in 2002, the Department of Leisure and Sport Management aims to equip students with the knowledge,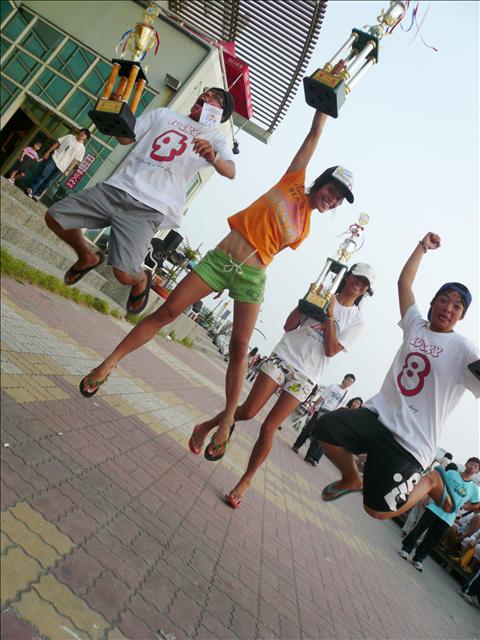 skills and capacities needed to be professional managers in the fields of leisure and sport management.

Our programs are designed to develop students' specialty in leisure and sport management. In order to enhance students' competence and prepare for their future career, the program integrates theories from key areas relevant to the field of Leisure and Sport Management into the curriculum. These include the fundamentals of business administration, as well as two major areas, leisure management and sport management. In addition, the Department also provides courses relating to sports health and activities, opportunities for community service, practice in service-learning courses, as well as a diversity of internships in leisure, tourism, and sport enterprises.

Students are expected to take foundation courses offered by the Business School and are encouraged to use this opportunity to apply for double majors or other non-degree bachelor programs in order to expand their fields of study. Moreover, students are also offered opportunities to take international dual-degree programs with partner overseas institutes and universities.

The Department of Leisure and Sport Management strongly encourages students to take advantages of the various internship opportunities that are available to them. As collaboration between the Department and corporations is the emphasis of the program, students can use this opportunity to paint the blueprint for their future career paths. It is also expected by the Department that students will be able to apply their off campus knowledge to their study courses.

Our faculty offers a high level of research and teaching achievements which we consider an important part of student development. We feel that both character development and learning attitude are vitally important for each student. We strive to create an excellent learnings environment for all students in order to achieve their future goals in sport and leisure related industries.
Link to website
Graduate Institute of Information Management
The Graduate Institute of Information Management (GIIM) was founded by National Taipei University in 2001. Since its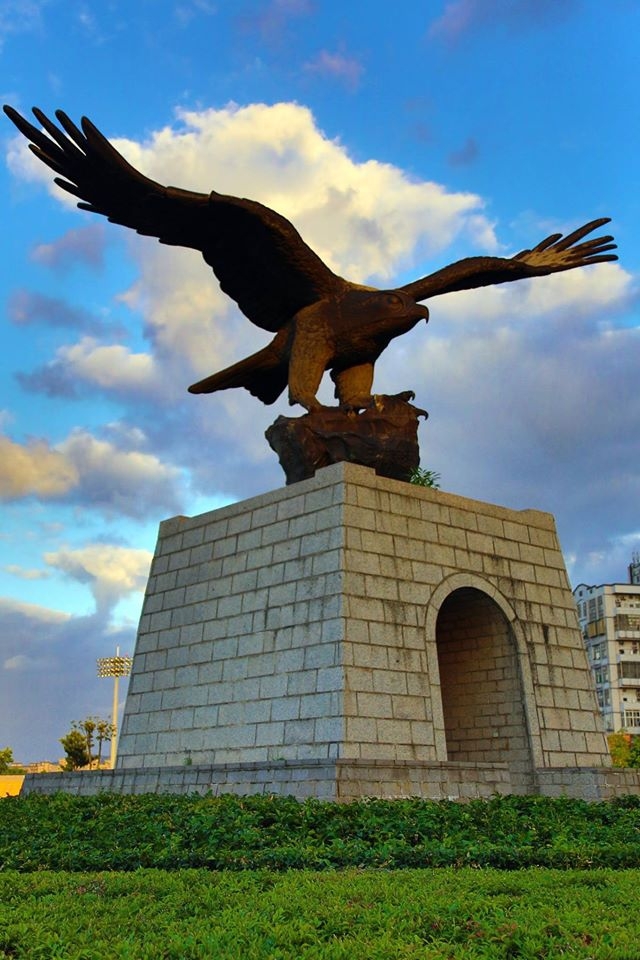 inception, the GIIM has collaborated with faculties specializing in information system related disciplines from other departments in the University to bolster its teaching and research resources.

Our institution strives to provide a first-rate graduate education to our students. Graduating students are prepared for the information age by the comprehensive training provided by our curriculum. We provide our students with the technical capabilities in information systems development and management so that they are positioned to perform managerial and E-Marketing careers in the their future.

Our focus is on developing expertise in the field of information management and E-marketing. We provide an inspirational environment, in which students can commit to learning technical capabilities across several academic fields. In order to improve our students learning we hold numerous information management workshops and invite scholars and industry experts to share their insights and experiences. We also provide the opportunity to attend our sponsored E-Business Academic Conference, which is held annually. The aim of our program is to improve the success of our students, the University and our cooperative partners. To further this goal we publish the International Journal of Electronic Commerce Studies (IJECS).

We strive for excellence in Information Technology (IT) related education and training. We, also, continue to increase our international exposure through sponsoring international activities and publishing papers in top IT related journals.
Link to website
Graduate Institute of International Business
The Graduate Institute of International Business (GIIB) was established to provide a strong foundation for students to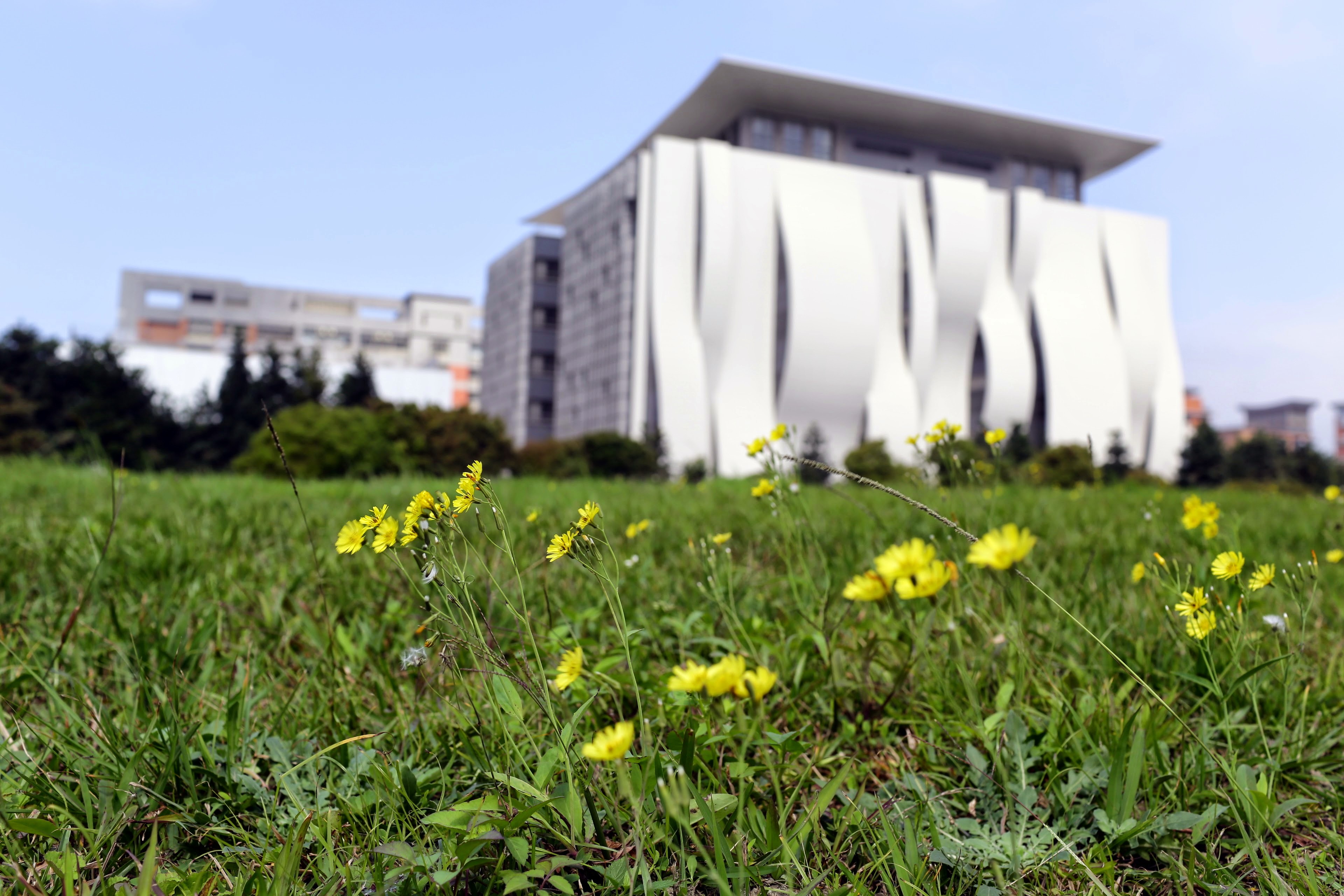 learn both the theory and practical use of ideas in international business. Our faculty has numerous strengths in a wide variety of business disciplines. Unlike most management programs, that spend a disproportionate amount of time on management courses, the GIIB focuses on courses such as: international enterprise competition, international finance, international marketing managemnet, and international economics.

Our main purpose is to provide society with managers specializing in international enterprise management, who boast exceptional communcation skills, a sound theoretical foundation, as well as a broad international perspective on current issues and trends. Our Institute also strives to deliver local businesses with knowledge regarding international issues in order to allow them to better compete in the global business environment.

Our institute allows students to freely choose electives based on their strengths and interests. Lectures are primarily conducted in Chinese, however, we do use English materials. We maintain small class sizes in order to enhance communication between our lecturers and students. National Taipei University provides opportunities for exchange and double master programs to prepare students for the international arena. We encourage our students to participate in activites with local and international private enterprises, public institutions, and government owned systems.

We aid our students in identifying their own strengths and interests at an early stage and arm them with the relevant knowledge in order to be properly prepared to choose a thesis topic and advisor. The GIIB aims to internationalize students, improve professionalism; especially student learning and managerial abilities, and maintain competitiveness in a dynamic international business environment. Our Graduate Institute provides students with the support they need in all aspects of their lives.
Link to website
Bachelor Degree Program of Digital Marketing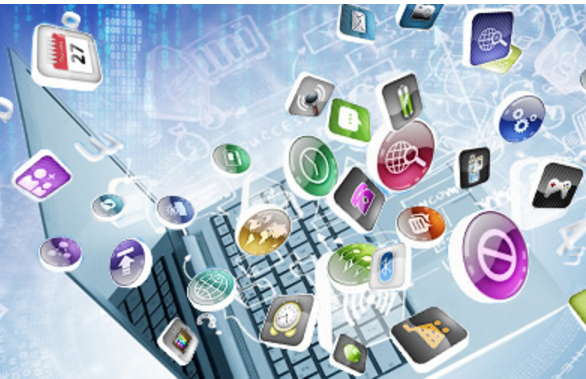 The Bachelor Degree Program of Digital Marketing was established by National
Taipei University in 2015 with the purpose of equipping students with digital technology and emerging social media skills.
This Degree Program trains students a combination of traditional marketing theories, digital marketing techniques and other professional skills that provide students the ability to strive in this ever-changing digital world.
The aims of department curriculum are Information Technology, Media Marketing and Data Analysis. We train students both theoretical and practical knowledge of Digital Marketing, which are in terms of
1. Information Technology
To cultivate students to understand basic information and telecommunication skills, and further equipped with the ability to create social networks through the telecommunication platform.
2. Media Marketing
To train students about social internet marketing strategies and advertising design as well as the development of media public relation skills.
3. Data Analysis
To teach students the knowledge and skills to discover potential customers through data analysis and to classify customers' attributes and establish consumption behavior models by statistical methods to facilitate effective marketing.
Link to Website
MBA in Finance (財務金融英語碩士學位學程)
The newly-established Master Program of Business Administration(MBA) in Finance opened its doors to international students in the fall of 2013. This MBA program concentrates on the financial aspect of the business environment. Our program strives to continue innovation in the field of finance and is completely English-taught. In 2019, the program was incorporated with other degree programs taught in English at NTPU into the newly-established International College of Sustainability Innovations. The move has expanded and integrated resources on campus and is hoped to allow international students to enjoy a richer learning experience.
International students who would like to share their learning experience and interact with local students are welcomed. The purpose of this program is to become a world-class incubation center for future financial leaders. The program provides students with a solid toehold in the fast growing, vibrant, dynamic Asia-Pacific market without being seriously constrained by language barriers. Becoming fluent in Chinese is a huge advantage for those who aspire to work in multinational companies throughout the world. The MBA program offers students tailor-made Chinese language training programs through their study in Taiwan. The students are expected to graduate with a global business view with strong Asian perspective.
The curriculum of the MBA in Finance program is designed to provide students with both in-depth perspectives and the analytical tools to flourish in financial services and corporate finance positions.
Core Courses( 20 credits)
Financial Management
Financial Institution Management
Investments
Financial Econometrics
Ethics in Finance
Independent Study
Research Methodology

Elective Courses( 15 credits)
For the elective courses, there are 2 options: finance oriented and management oriented. Students who choose management oriented courses must earn at least 9 credits in finance electives and at least 3 credits in management electives. Students who choose management oriented courses must earn at least 9 credits in management electives and at least 3 credits in finance electives.
Link to Website

Executive Master of Business Administration in International Finance(IEMBA)
IEMBA was set up in 2003 in order to attract outstanding people in the world of business.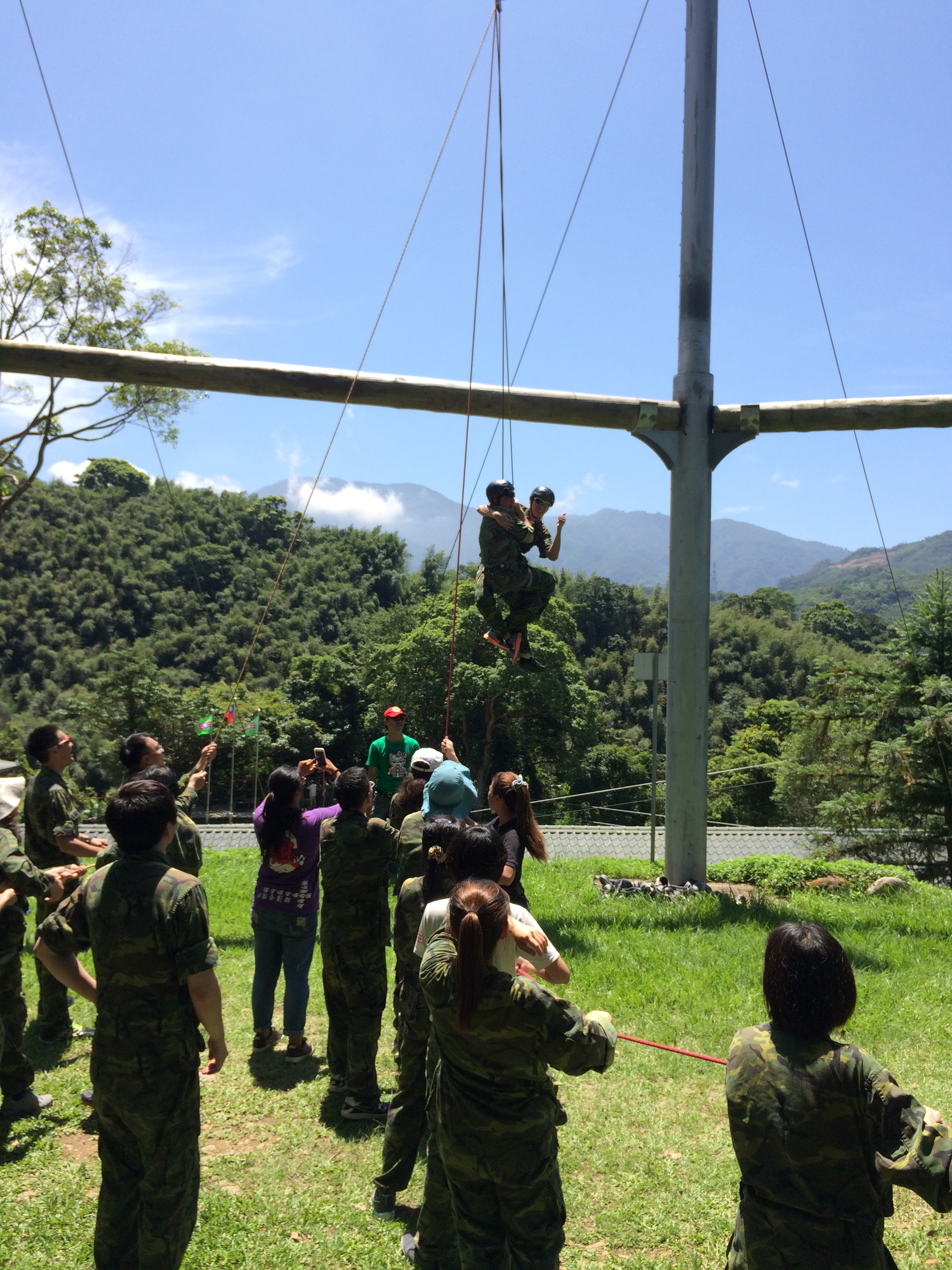 We promote the interaction between work experience and international academic research, and provide professional managers with financial knowledge from an international perspective.
To match the development of each professionals in their chosen field, we plan our programs along the following four aspects:
We focus on teaching decision-making techniques for dealing with investment and financing issues faced by enterprises. We train financial professionals and strengthen their knowledge about capital investment and practical applications. In our opinion, increasing the financial resources of companies and promoting the financial structure of organizations will lead to healthier business.
We help our country promoting financial technologies and encourage the growth of superior financial engineering professionals. We aim to cultivate professional managers who have international viewpoints and are forward thinking, as well as being confident in dealing with derivatives and other financial instruments.
Our focus on the practical application of securities provides an environment for learning theory and practical use in the field of investment. We also interact with related disciplines; such as business management,law,accounting,and so on, in designing and managing financial instruments including stocks, bonds, futures and options. In this way, the IEMBA courses can adapt business practices to a wide range of industries and markets.
Lastly, to cultivate professionals for financial institutions and insurance management we offer courses with an international viewpoint that increases competitive advantages in banking and insurance markets both domestically and globally.
Link to Website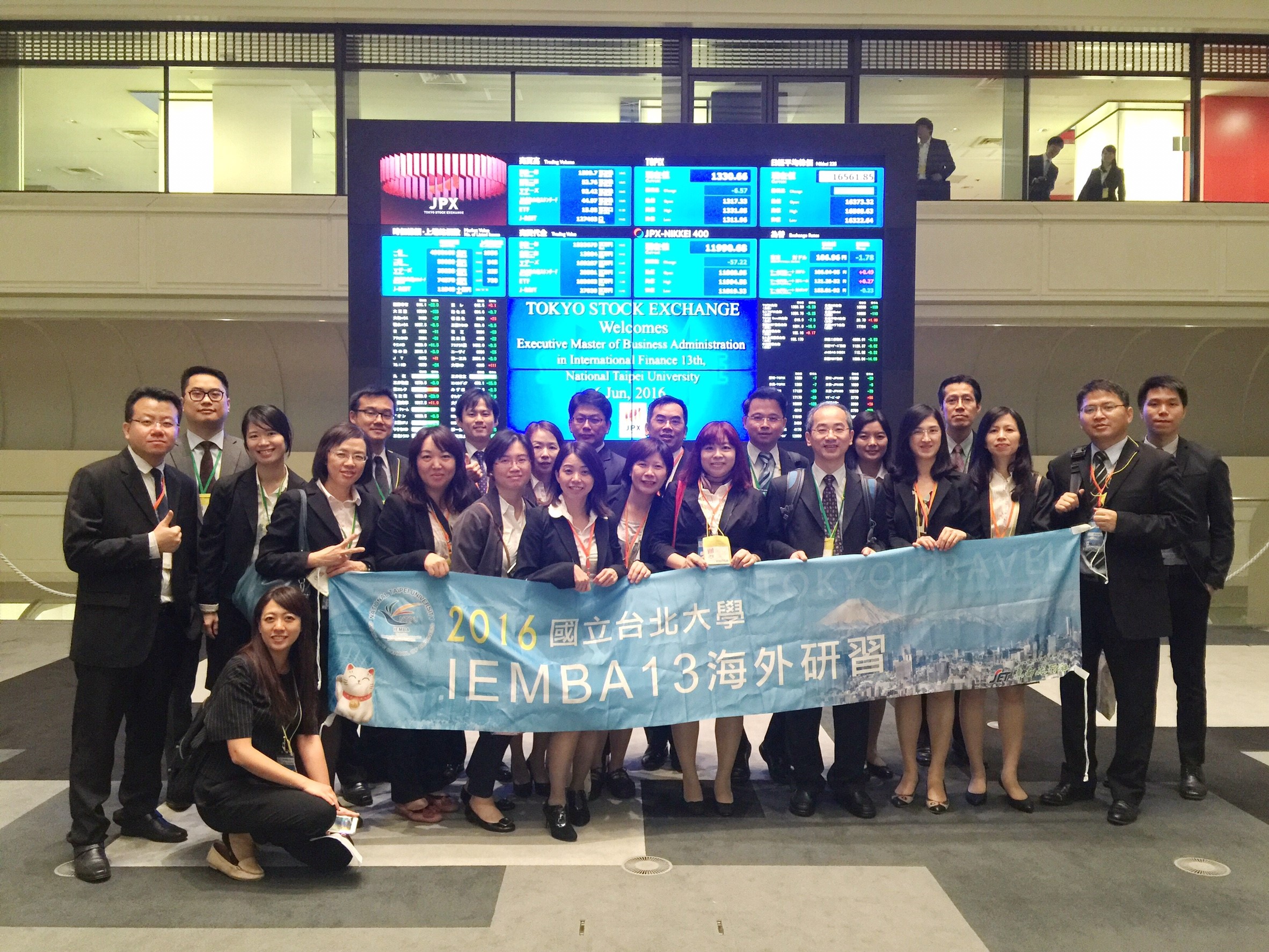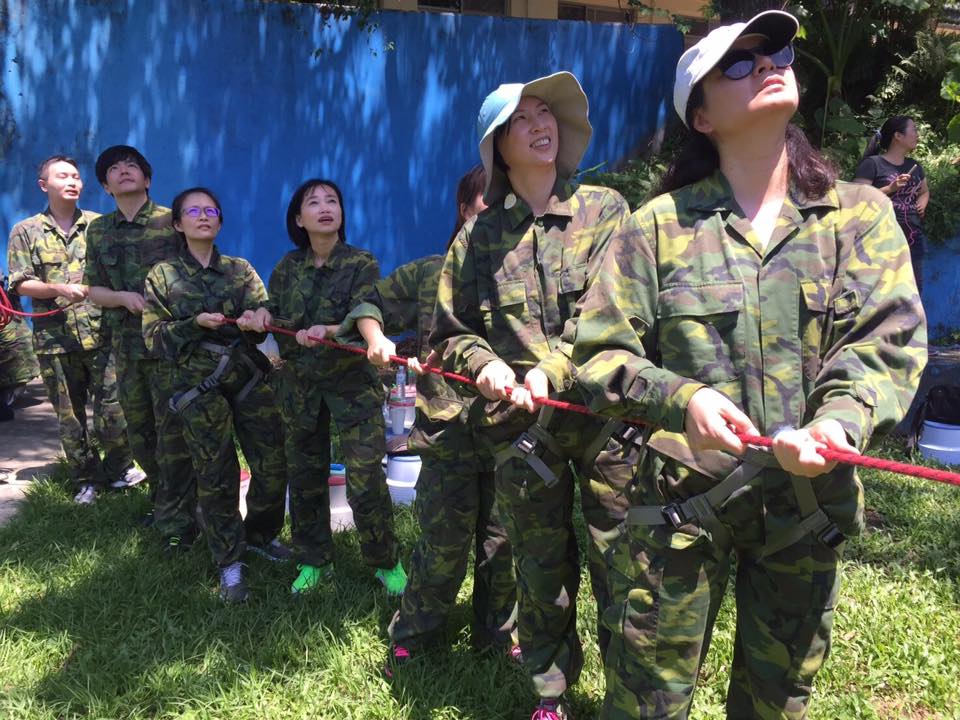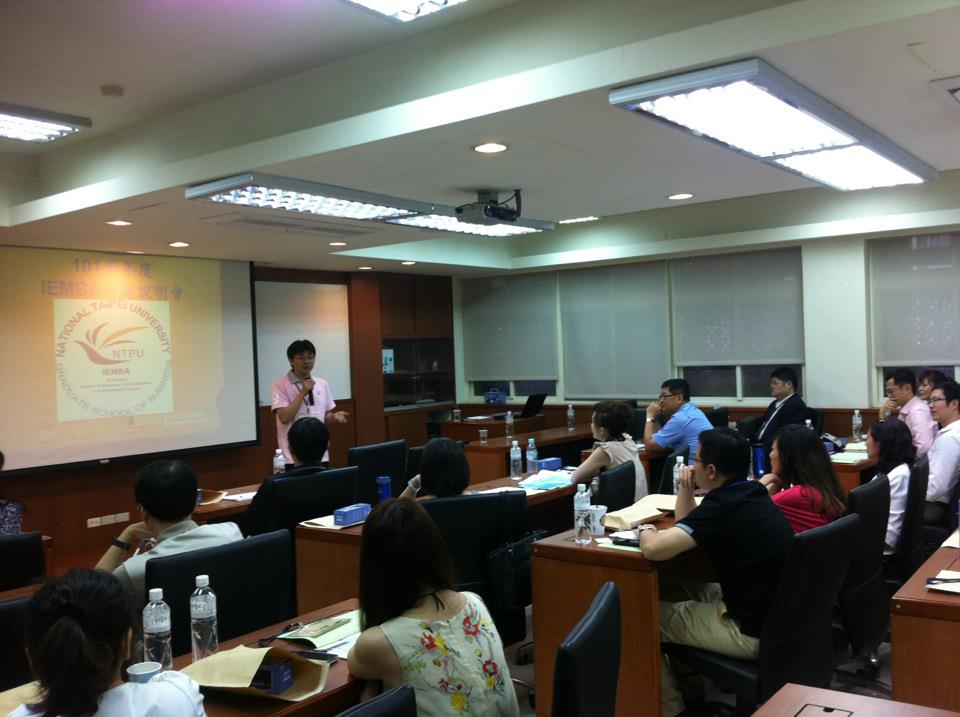 E-business Research Center
E-business is a current trend for business operations that is becoming mature in concept and implemented by many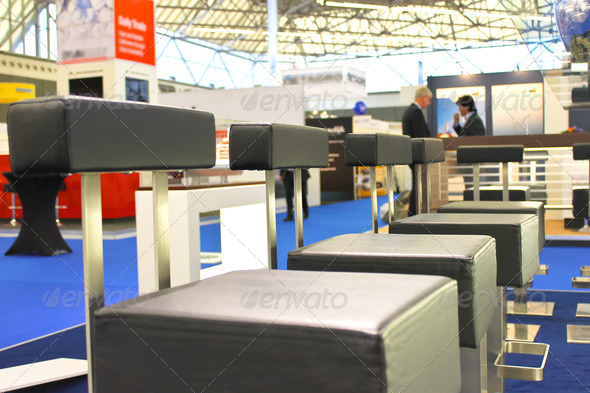 successful organizations, and has become a crucial knowledge for managers as of today's business environment. The broad scope of e-business includes online retailing, internet finance, big data analysis, cross-border e-business, social media, online entertainment, and much more. There are many emerging industries and new business models that are being proposed under the e-business context. To follow the global trend in e-business development, the E-Business Research Center at the College of Business integrates research and teaching resources from all of the departments and graduate institutes in the college. The purpose of the E-Business Research Center is to support academic development throughout the college by organizing e-business related academic conferences and publishing academic journals. In addition, the E-Business Research Center also provides support for teaching activities in e-Business related courses, as well as the non-degree e-Business Programs for undergraduate and graduate students.
Link to website
The Cooperative Economics & Non-Profit Organizations Center
The Cooperative Economics and Non-Profit Research Center at NTPU, founded in 2001, aimed to improve education extension and academic research in Taiwan's third sector as well as educate students on social responsibility. This center has become an important institution where students and researchers form NTPU, other universities and NPOs are able to share their research accomplishments.
The Cooperatives and Non-Profit Organizations, known as the third sector, are institutions that combine the credibility of the public sector and the competitiveness of the private sector. Those organizations not only supported non-profit organizations who suffer from the lack of resources, but also helped private sector enterprises take more social responsibility and increase their influence in the sociality. In order to provide our assistance, the Cooperative Economics and Non-Profit Research Center applied for commissioned study plans and education training programs from the government and NPOs and offered the economic cooperation and non-profit related courses, journals, books and databases to our faculty/staff and students. Building educational partnerships with other organizations, our center not only held the conferences with other universities but invited non-profit organization scholars to give speeches at NTPU as well. The Cooperative Economics and Non-profit Research Center lately participated in the International Academic Exchange Program to strengthen links with the international community.

Website:

Research Center of Sustainable Development Goals in Business Sector
Research Center of Sustainable Development Goals(SDGs) in Business Sector was established in 2017. The strategic goal of the Center is to create scientific and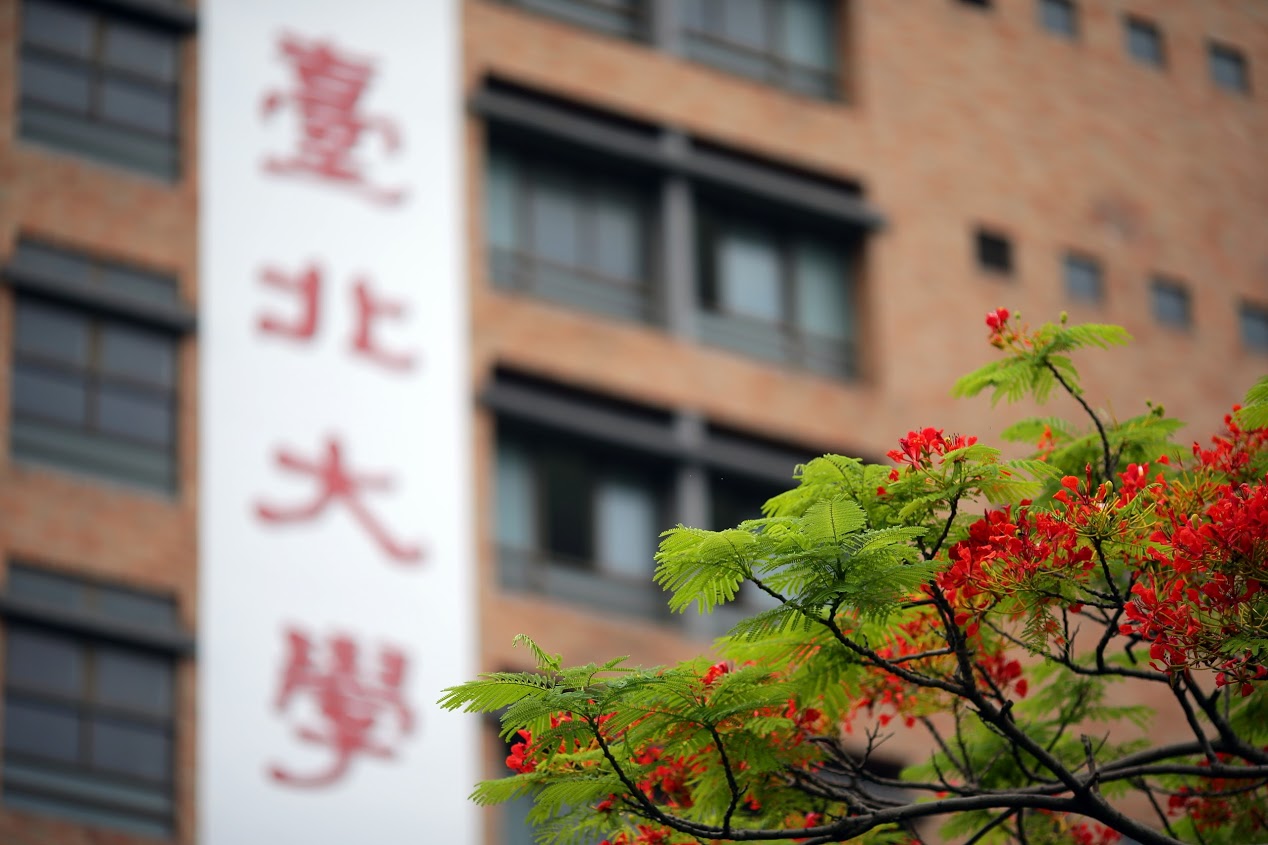 technological basis for achieving SDGs, with aiming to help business in delivering on the promise of sustainable development and pursue a combination of sustainability through new responsible business models, investment, innovation, and the activation of multi-stakeholder collaborations, To develop new sustainable solutions for business organizations which are in line with the SDGs, the Center provides excellent opportunities for business organizations to learn about SDGs, as well as to hear successful experiecxes from Taiwanese business organizations. The Center performs empirical investigations, organizes conferences, and conduct workshops, and such events related to SDGs. Due to the business sector that plays a main driver of economic development of the SDGs of the United Nations for 2030, the Center will pursue the generation and consolidation of an international network of collaborations with business organizations, academic institutions, financial intermediaries, and public institutions with the objective of sharing ideas and contributing to the development of SDGs.
The Fintech and Green Finance Center (FGFC)
The Fintech and Green Finance Center (FGFC) was officially established in August 2018 at NTPU.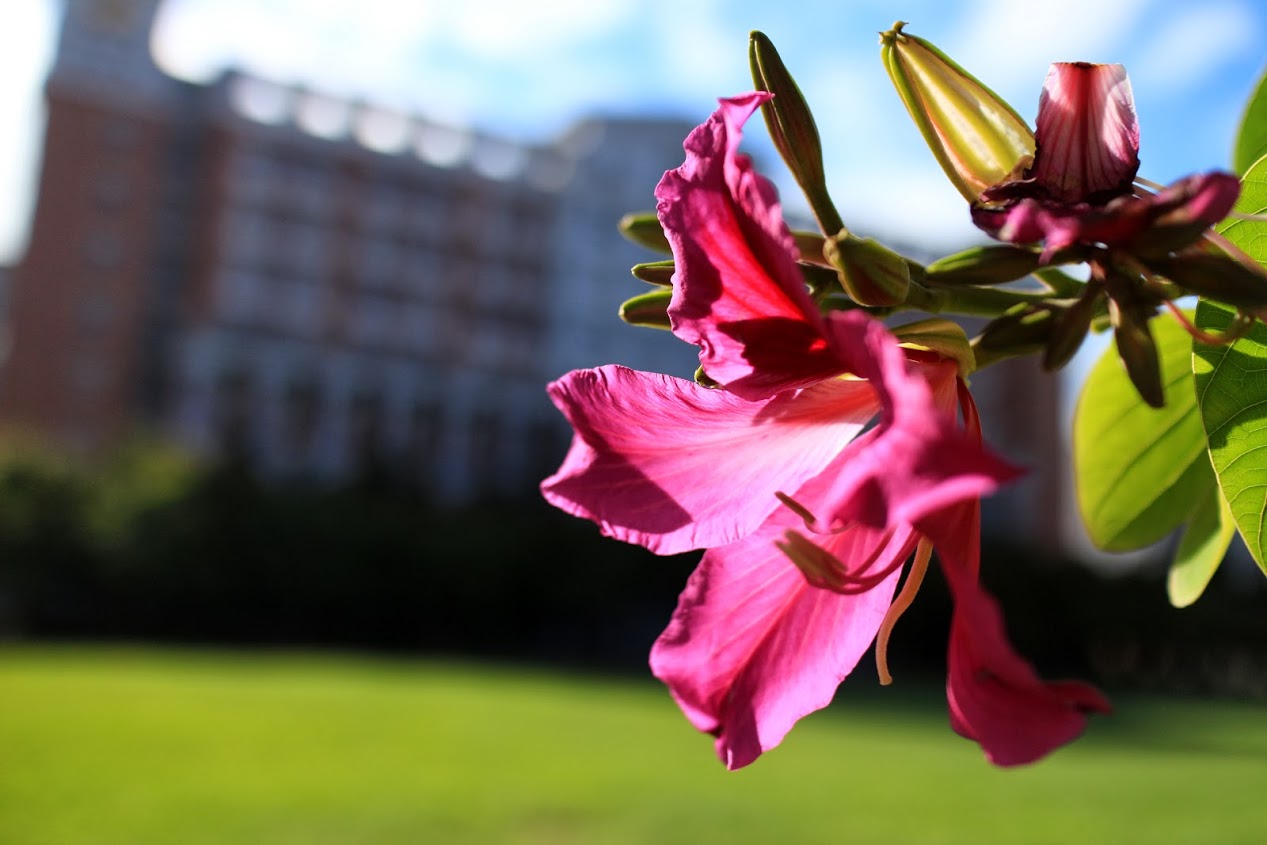 The goal and mission of the FGFC is dedicated to integrate the research and teaching resources both inside and outside the university and to facilitate the sustainable development of financial technologies and greeen finance.

FGFC consists of three sections with varying tasks. They are the Academic Research Section, the Curriculum Section and the Industry-Academy. The Academic Research Section focuses on conducting relevant researches on fintech and green finance, and strives for grants and funding from government and/or industries. It supports the academic development throughout the university. The Curriculum Section is closely engaging with teaching activities for students in related courses. The Industry-Academy Section seeks out the collaboration opportunities with industrial and government agencies.

Three Sections of FGFC are working together to support University's vision to be the leading university in the field of fintech and green finance. For more information about the FGFC,