About College Of Business
National Taipei University has a distinguished history of over 60 years, having been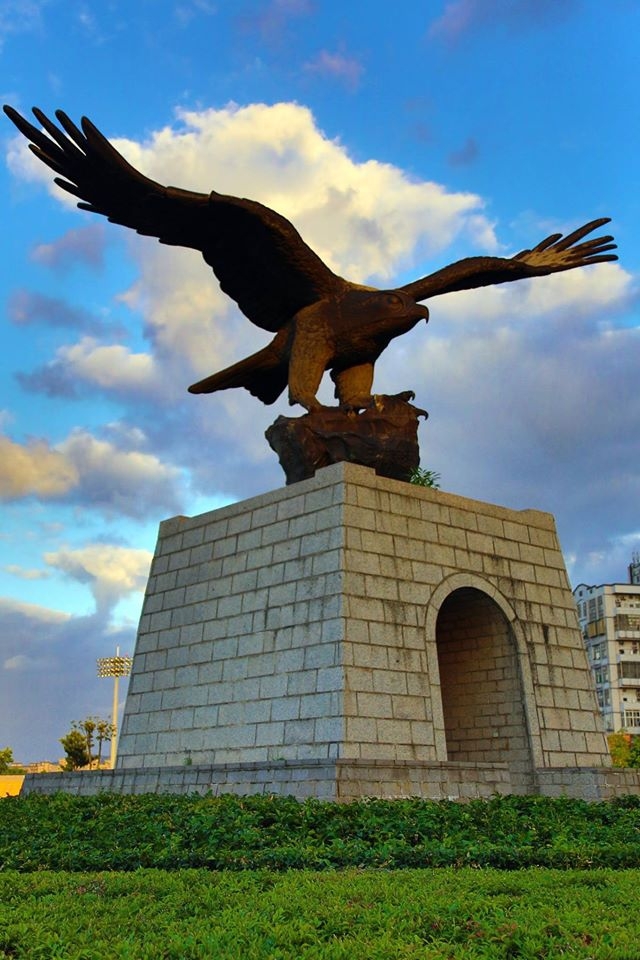 established by the central government in 1949. Throughout its history, the University has been added to, expanded, and rebranded, and finally renamed National Taipei University in the year 2000. The College of Business has formed an integral part of the University for over 50 years and to this day is the largest college of the University in terms of student and faculty members.

The College of Business at National Taipei University prides itself on the quality and excellence of its faculty and educational programs. As a leading business school in Taiwan, our aim is to increase understanding of complex business concepts and share knowledge with our students, business partners and the international academic community. Our focus in international business means that we can help Taiwan's businesses and industry compete in a rapidly globalizing market, producing graduates who are at ease with decision making and equipped with ethical, practical and relevant business knowledge.

At the College, we try to ensure that students are involved in their learning experiences, by promoting the concept of student-generated content across all programs and disciplines. As such, our College consistently attracts local students who have scored in the top 10% on National Entrance Exams, We continually undertake projects to further internationalize our student body. International and Overseas student numbers have increased year after year. We continue to strive to further enhance the international reputation, and therefore the educational environment of the College and University.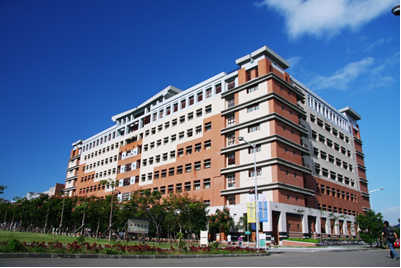 Our College includes: the Department of Accountancy, the Department of Business Administration, the Department of Finance and Cooperative Management, the Department of Leisure and Sport Management, and the Department of Statistics, Graduate Institute of Information Management, and Graduate Institute of International Business. We currently offer five undergraduate programs, six master programs, four Executive MBA programs, two Ph.D. programs, and the College holds one fully English-taught Global MBA program and an IEMBA program. We have a total of 2,262 students taught by 99 participating faculty members (96 of whom have a Ph.D. degree). This includes 35 Professors, 37 Associate Professors, and 27 Assistant Professors.

The quality of teaching on offer at the College is of paramount importance, and is a core concern of the College mission. We support our faculty members in developing new and innovative teaching methods, by working with the University's Faculty Development and Teaching Resource Center. The College has several resources on offer to allow members of our faculty to develop their skill sets, including distance learning equipment, online resources, workshop and seminars. We also encourage the sharing of ideas and experiences during meetings with Department and College Curriculum Development Committees.

In order to further our College's goals of Partnership, Academic Research and Professionalism we have established two research centers at the University.

The College of Business established the Center for Cooperative Economics and Non-Profit Organizations in 2001. The center aims to enhance the participation of private-sector business in the 'third sector' and encourage private-sector involvement in activities that are of benefit to society. The Center organizes discussions, collaborations, seminars, and research between businesses, government and the College of Business, providing an opportunity for our faculty to participate and develop professionally.

The Center for e-Business Research provides students with programs in various disciplines such as e-Marketing, Logistics and e-Business Information Systems that enhance their skills in these crucial fields. The center also carries out e-Business related research, primarily for government departments, the private sector and other interested parties.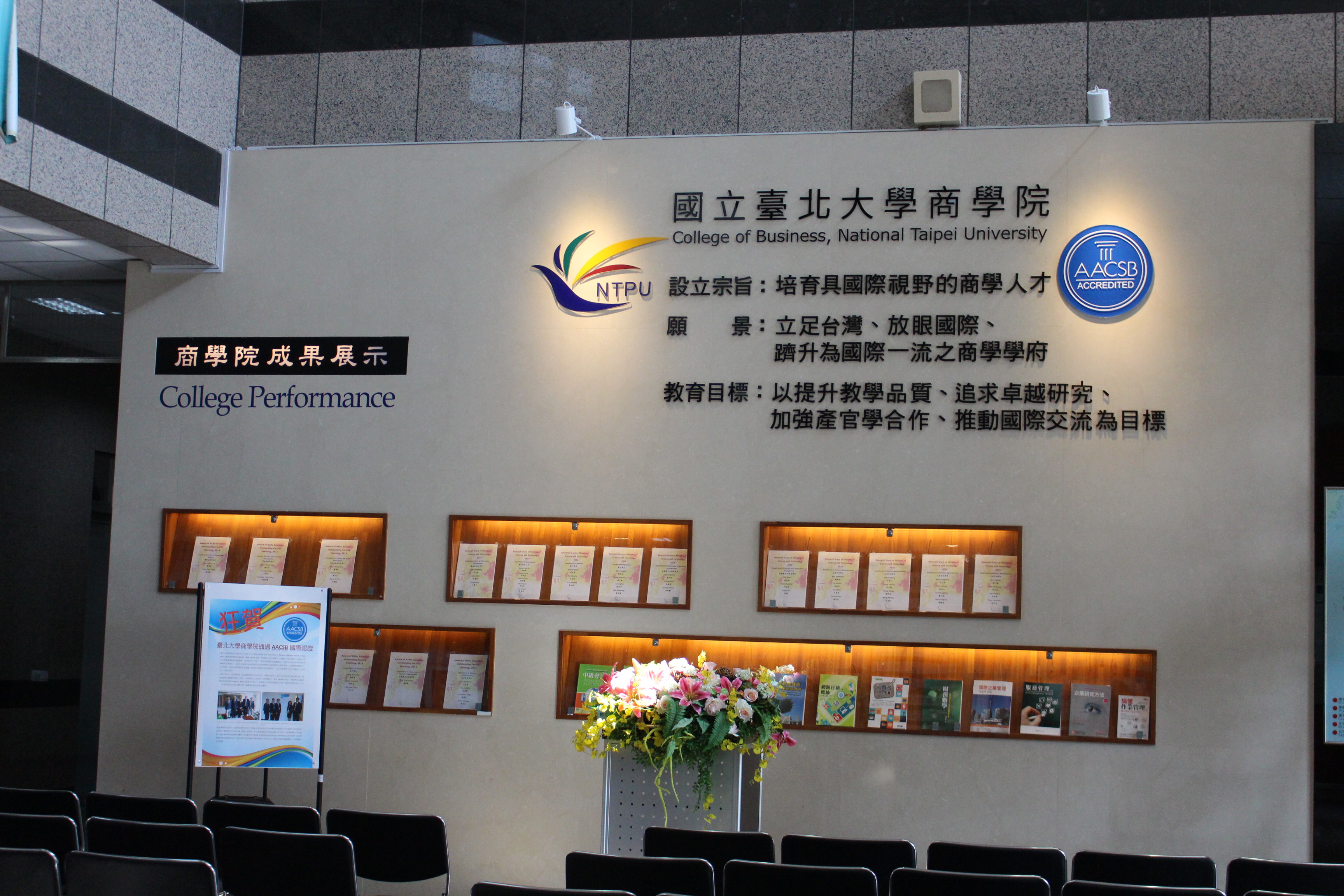 In late 2008, the College of Business formally applied for AACSB membership
(The
Association to Advance Collegiate Schools of Business) as part of our continuous improvement objectives. As of February 2016, we have successfully completed our accreditation process and have become a fully certified member of the AACSB. As part of the accreditation process, the College has rigorously reviewed, revised and strengthened its management procedures and resources. Better integration between the College's departments and institutes has been a primary focus, as has the growth of our faculty's professional development. As a continuing measure for success we have implemented a stringent evaluation process to ensure our students are equipped with the necessary skills on graduating from our College.
We believe that future business professionals and leaders will need to continue to innovate, provide critical thinking on hard questions, and embrace the ever evolving global dynamic that is internationalization. In an ever changing business environment, those who can innovative and understand global change are the key to a successful future.

Please feel free to explore our website where you will find more information regarding our University, College, and Programs.


History
Being an integral part of the University since it's establishment in 1949, the College of Business is founded on the excellent traditions developed by the previous faculties of National Chung Hsing University College of Law and Business. The range of disciplines on offer at the College of Business is therefore varied, reflecting the history of the University's development.
In the year 2000, the Center for Coopertive Economics and Non-Profit Organizations was set up complementing the existing departments as well as extending NTPU's desire for holistic approaches to education.
The newest additions to the college are the fully English-taught program MBA in Finance program established in 2013, Graduate Institute of International Business (2006), the IEMBA program (2003), Department of Recreational Sport Management (2002) and the Graduate Institute of Information Management (2001), all established after the University was reorganized.
Our vision
Become a prestigious college of business fostering professionals and future business leaders for enterprises.
Mission
Commit to teaching, research, and business practice integration and aim to foster professionals and future business leaders for enterprises.
Five Strategies
1. Cultivate Professionalism:
Providing students with quality educational experiences that ensure their proper instruction in ethical
concepts and business-related skills.
2. Encourage Academic Research:
Encouraging and supporting faculty members in conducting research and producing results that
contribute to their professional growth in areas besides teaching.
3. Provide an Excellent Educational Environment:
Providing an excellent educational environment where students are the top priority and where
ideas, discovery, and creativity can flourish.
4. Gain a Global Perspective:
Providing an academic milieu with a global perspective for our students and faculty members.

5. Forge Partnership:
Building a seamless fusion between the resources provided by industries and academics in
order to create strong awareness of current business practices among the enrolled students.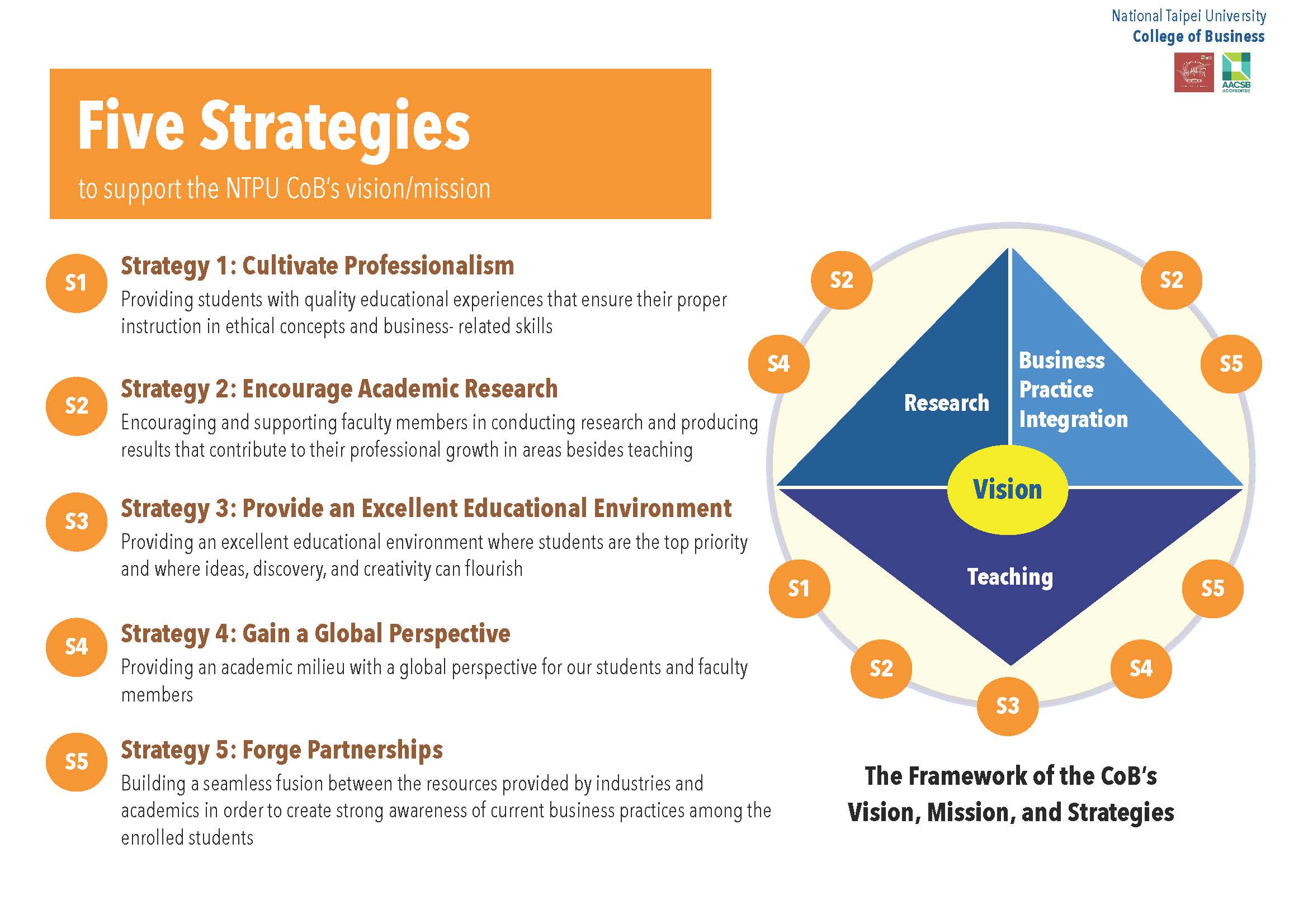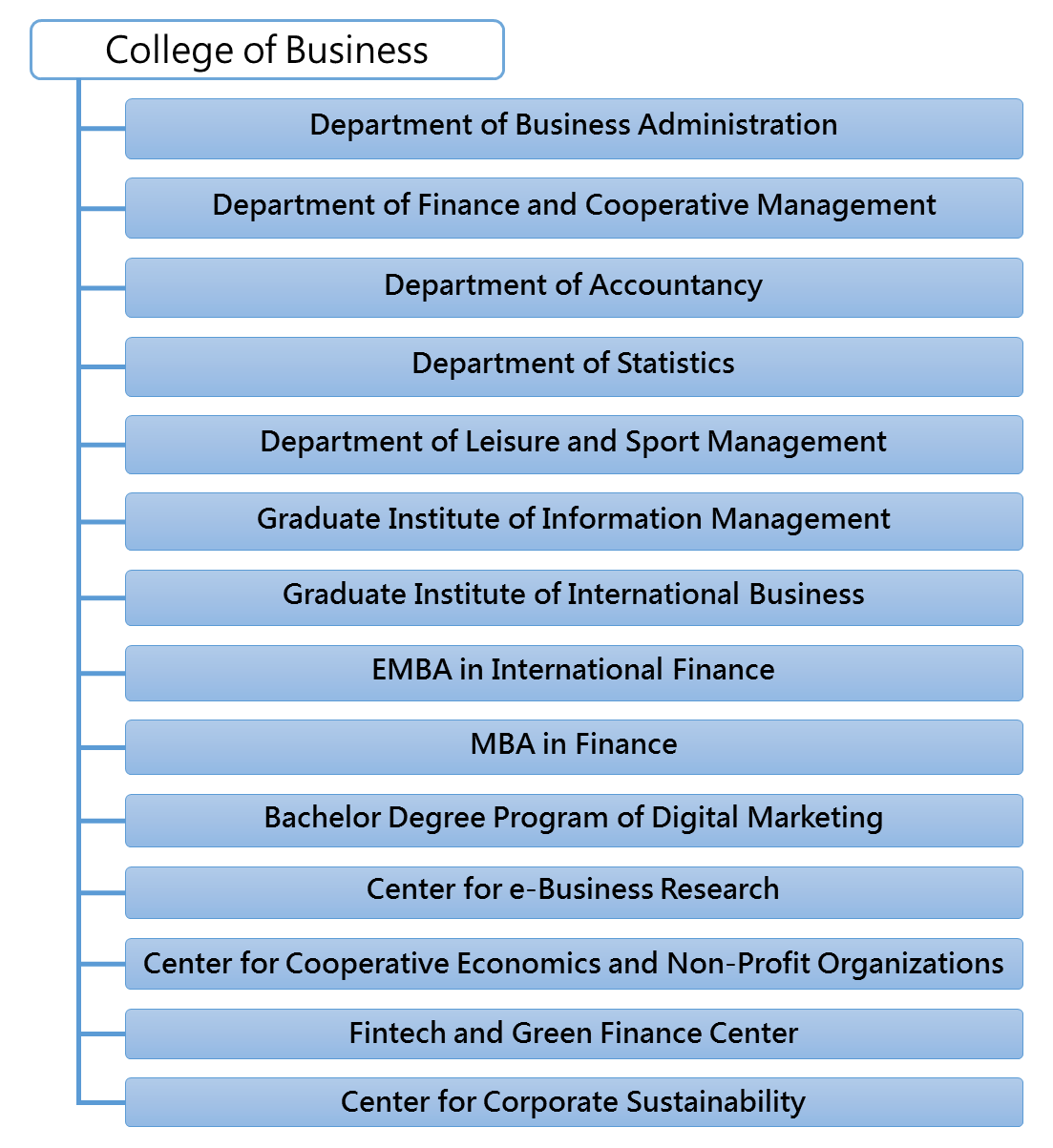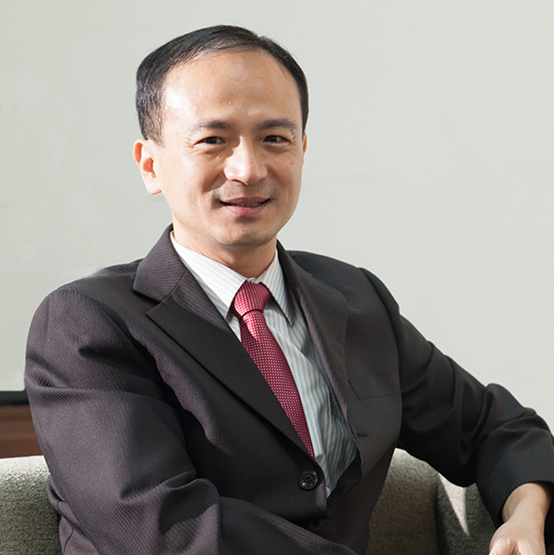 Dean
Name: Yu-Shan Chen
Email:yushan@gm.ntpu.edu.tw
Office Number:886-2-86741111 ext. 66307
Unit : Department of Business Administration
Research Expertise:Green Management, Patent Analysis, Strategic Management, Technology Management
---
Dean's Message
The College of Business at National Taipei University (NTPU) is committed to making impacts on research, teaching and the practice of business; by creating and sharing new knowledge with students, faculty, and the business community at large. We aim to provide an inspiring learning environment that fosters excellence in business education, and cultivates business professionals and the future business leaders of enterprise.

We currently have five departments and two independent graduate institutes, offering five undergraduate, seven graduate, four executive MBA and two doctoral programs. In addition, we also have four research centers to engage and contribute knowledge and experience with the industries. Totally, we have around 3,000 students and 98 full time faculty members in College of Business.

Many of our graduates go on to be highly successful professionals; serving in government agencies, and even more NTPU alumni are founders or top-level managers of listed companies, law offices and accounting firms in Taiwan.

The college is now collaborating with many international partner universities around the world through dual-degree programs, student exchanges, and faculty exchange programs. Many students at the College of Business are aggressively searching for exchange programs with suitable partner universities in order to experience foreign countries, broaden their global vision, and gain international experience.

In addition, we have been actively engaging with both local and international businesses so that our students can have the opportunity for internships. Our faculty has worked closely with industry and continues to contribute their knowledge and experience.

During the beginning of 2016, the College of Business has earned its AACSB accreditation, the hallmark of excellence in business education, which has been earned by less than five percent of the world's business programs. We look forward to having strong connections and collaborations in all possible forms with other outstanding business programs around the world. All the faculty at the College of Business has devoted themselves to providing professional training to the enrollment and the creation of a suitable environment for education. The college will continuously raise the global awareness of its faculties and students, and the seamless connection to business practices will be ensured.

For all visitors, friends, and prospective students, you are very welcome to visit us and enjoy the beautiful scenery and comfortable atmosphere at our San-Shia campus.





Dea

n
Name: Yu-Shan Chen
Job Title: Distinguished Professor and Dean
Email: yushan@gm.ntpu.edu.tw
Office Tel No: 886-2-8674-1111 ext. 66307
---
Departmental Secretary
Name: Sherry Chia-Ying Chan
Job Title: Associate Professor and Departmental Secretary
Email: sherrychan@mail.ntpu.edu.tw
Office Tel No: 886-2-8674-1111 ext. 66304
---
Director of AACSB Accreditaton Office
Name: Maureen Pei-Fang Li
Job Title: Assistant Professor
Email: maureenpfli@mail.ntpu.edu.tw
Office Tel No: 886-2-8674-1111 ext. 66739
---
Facilities
The College of Business building at Sanxia Campus is where the majority of our students attend classes. The 8-story building encompasses 32 standard lecture rooms, a further 30 specialized lecture rooms and conference and distance learning facilities. Research rooms are also available in this building including a recording studio, a periodical room as well as other amenities that contribute to active learning.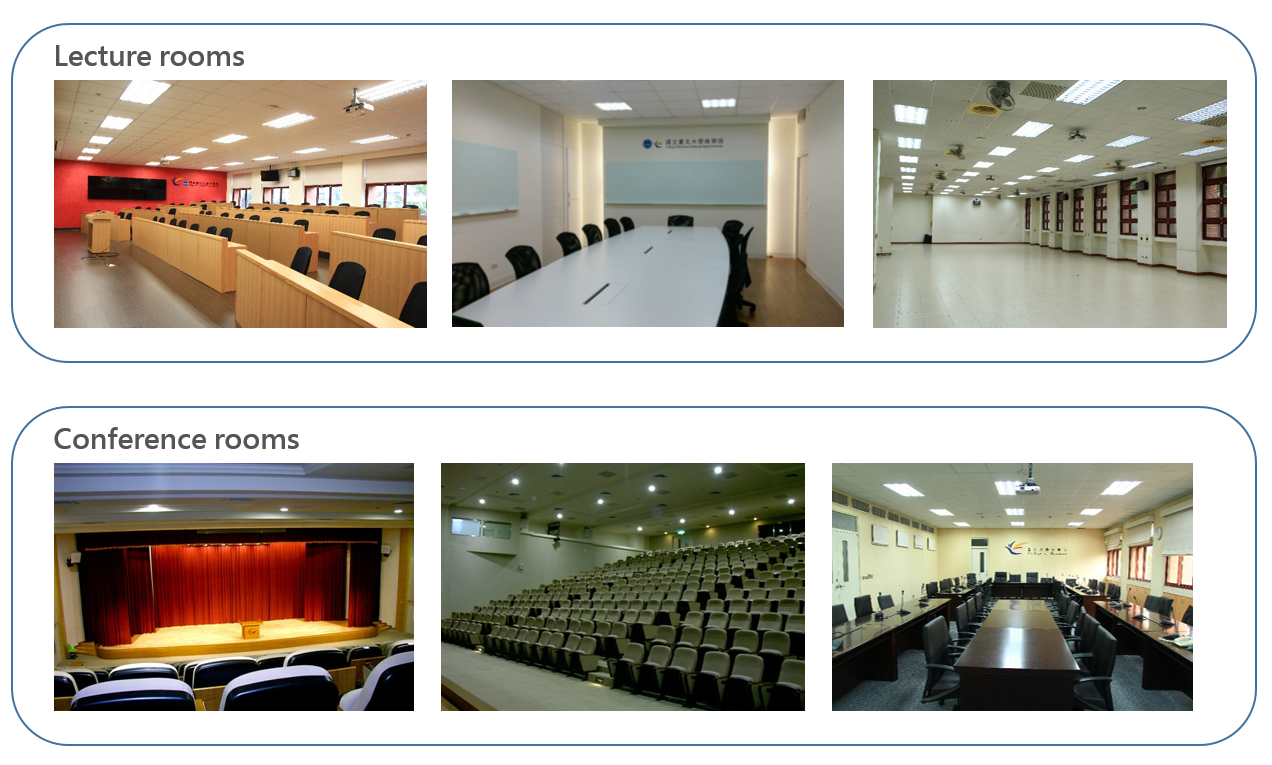 At CoB, we have facilities such as seminar rooms, meeting rooms, faculty lounges, study rooms, student lab, statistics education center for consultation, departmental libraries, computer rooms, and lockers for students.
For the NTPU facilities, please click (link 1) or (link 2)for more detail.
Information Center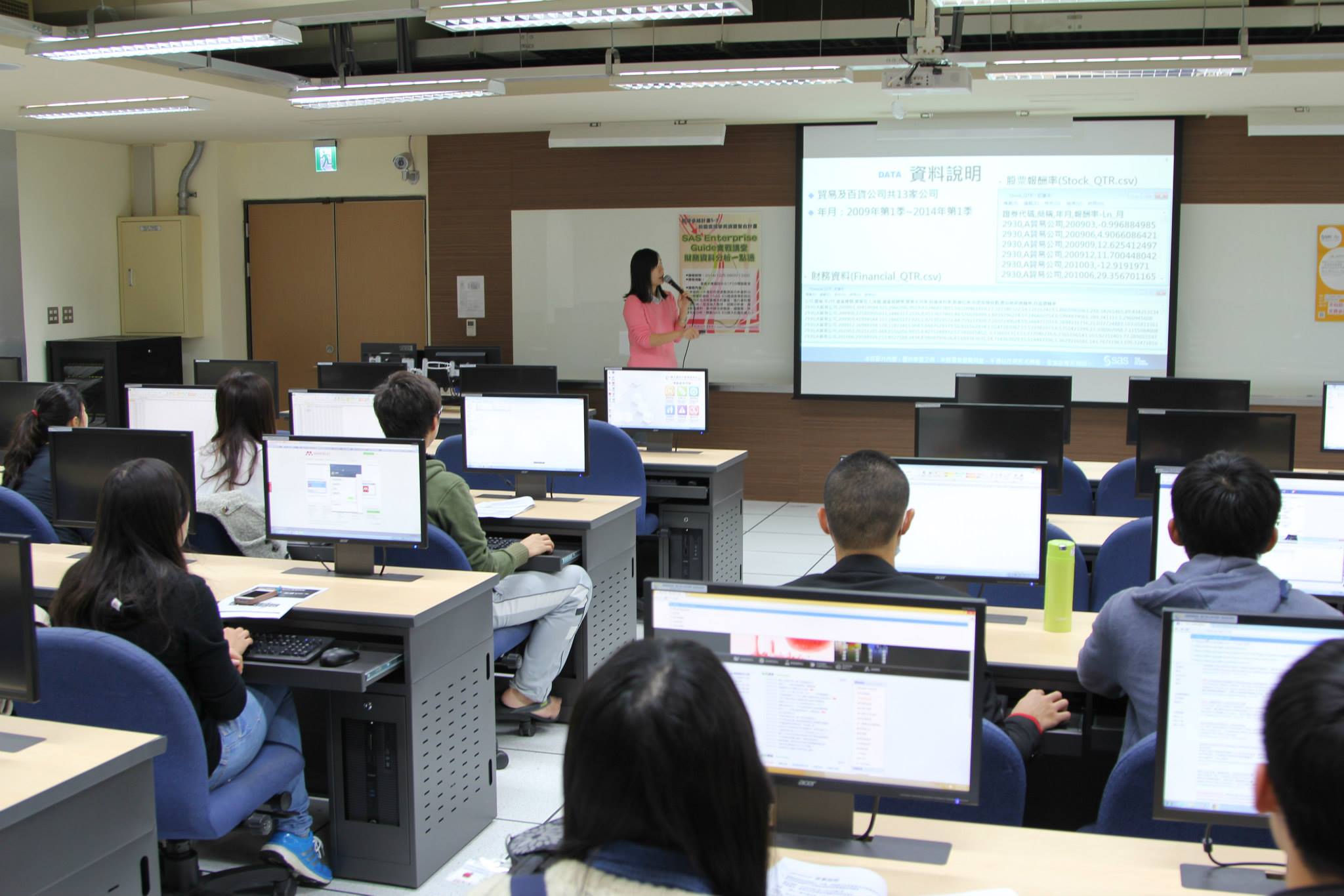 Computers and Software
NTPU provide desktop computers for students and faculties to use in the center. At NTPU, we also provide a University software download service that lets our faculty and students install a range of academic, productivity and security software on to their own computer.
Our faculty and students can get fast, free, secure Wi-Fi all over campus and in University accommodation. Please visit our Information Center
School Library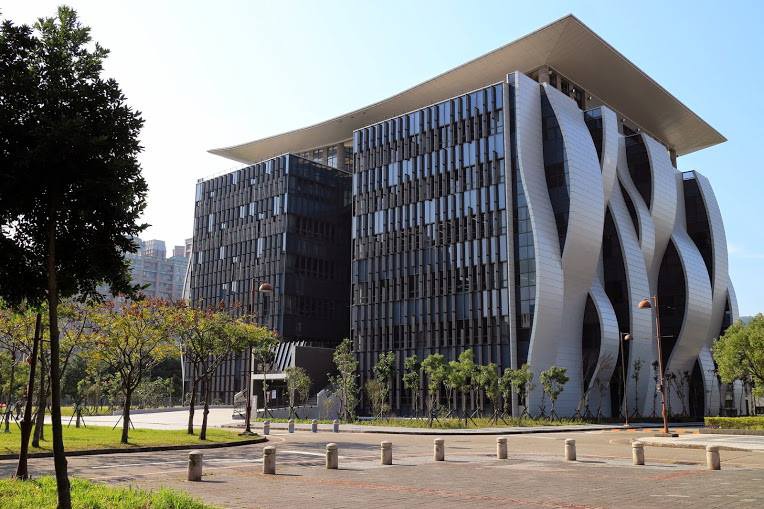 The library's collections and content are rich in new media, digital works, texts and research materials. Our faculty and students can access their library account and all our digital collections from anywhere on or off campus. Please visit NTPU Library website.